days
hours
minutes
seconds
days
hours
minutes
seconds
days
hours
minutes
seconds
days
hours
minutes
seconds
In our role as a specialist recruitment provider, we are committed to support our client community through the legislative changes.
Alongside our expert partners, Champion Contractors and Weightmans LLP, Morson has the expertise to assist you to ensure your business is compliant with changes to IR35.
We are on hand to support you with a full review of your contractual workforce and provide a practical and commercial solution for your business.
Contact us at IR35@morson.com or click here to book a meeting for help, practical advice and solutions for your business.
"Wolseley IT representatives were invited to attend a presentation by Morson to help clarify our understanding of how the new IR35 legislation will be implemented from April 2020. We, as the client, will need to demonstrate that reasonable care has been taken when implementing our employment status process, as there could be the potential for tax liability reverting back to us.
Experts from Champion Contractors, Morson and Weightmans' helped simplify this legislation for us as the end client. We are now working through their suggested process checklist to identify whether our contractors are inside or outside of IR35, so we will be well prepared in advance of the new tax year."
WOLSELEY

In addition to the in-house expertise of Morson, we have partnerships with Champion Contractors and Weightmans LLP who specialise in dealing with agency/IR35 matters and are fully up-to-date with the changes implemented in the public sector and the intended changes in the private sector.

Morson have been in the contract recruitment market for over 50 years. During that time we have seen and dealt with many challenges faced by the industry. Therefore we have a unique insight into the workforce challenges faced by our clients and can shape the most effective IR35 strategies.

Our 5 step process, including initial audit and individual assessment, is designed specifically to help end client organisations make IR35 determinations. If correctly implemented, this process will provide accurate determinations and allow you to compliantly support and retain your contractor workforce before and after April 2020.

Both Morson and our partners have extensive experience in supporting organisations in the public sector through IR35 changes brought in, in 2017. This has given us an excellent understanding of how to manage the changes effectively which we can now apply to assist private sector organisations.

WIth a network of over 1 million contractors we are able to gain unique insights about contractor behaviour and industry trends. Our surveys provide deep market insight, invaluable to clients needing to understand the market when making determinations. Download our latest IR35 contractor report at https://ir35.morson.com/IR35-contractor-report.

Meet our specialist team.
Collectively and individually our team has a wealth of experience in dealing with IR35 matters across the public and private sector. To support you in the lead up to (and following) the April 2020 off-payroll changes, Morson has exclusive partnerships with specialist contractor services company, Champion Contractors, and Top 40 UK law firm, Weightmans LLP, both of whom have significant experience in helping businesses navigate the changes to how IR35 is applied in the public and private sector.
Together we can help you undertake a full review of your contractual workforce, to ensure your business is prepared well in advance of the changes, contact the team at IR35@morson.com or click here to book a meeting.
Chris Bloor
COMPLIANCE MANAGER
CHAMPION CONTRACTORS
Chris has nearly 20 years' experience within the contractor payroll and accountancy services industry. This experience has enabled Chris to build up extensive knowledge of all industry related legislation such as IR35 and his role allows him to support organisations throughout the supply chain.
Jim McMeekin
DIRECTOR
CHAMPION CONTRACTORS
Jim has nearly 30 years' experience of providing services to contractors, with an equal split between recruitment and contractor accountancy and payroll services. Jim uses his unique perspective and
understanding to provide high level legislative guidance & added value support to contractors, agencies and end hirer organisations.
Phil Beardwood
COMPLIANCE DIRECTOR

MORSON GROUP
Phil has over 35 years' experience in the recruitment industry, and has provided clients with employment law guidance and IR35 compliance advice and support. Phil is responsible for
implementation and contractual compliance of all new legislation relating to an employment business.
Professional affiliations:
• MREC
• Member of APSCo
• Panel member of Morson Group Legal Forum
Mark Leach
PARTNER
WEIGHTMANS LLP
Mark joined Weightmans in January 2008 and has specialised in employment law since qualifying in 1990. Mark has had significant involvement in off payroll working issues and has been instructed by agencies, Umbrella companies, individual contractors and a number of public and private sector clients to advise on such issues.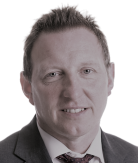 Pili Fernandez-Mahoney
ASSOCIATE
WEIGHTMANS LLP
Pili is a qualified solicitor and has been with Weightmans for over ten years. Pili provides advice to clients across many sectors and has been particularly instrumental in maintaining and managing the relationship with
Weightmans and Champion with respect to their
employment status review process.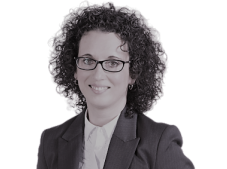 Champion Contractors, along with legal business partner Weightmans LLP have over 10 years' experience of enabling contractors to establish their employment status. This experience was called upon to support public sector organisations through the off-payroll changes implemented in April 2017.
Champion provide a seamless service to ensure effective management and compliance of your contractor arrangements throughout the supply chain.
Weightmans LLP is a Top 40 UK law firm who have significant experience in evaluating and assessing employment status.
They have already provided advice to a range of organisations in the public sector and are able to offer proactive advice to private sector organisations in the lead up to (and following) the April 2020 changes.
Weightmans LLP are also able to help in; determining employment status and assisting organisations to establish their own systems for doing so, reviewing and amending terms of engagement between organisations and contractors and compiling procedures to ensure compliance at all times.
Where do I start?
Download our IR35 guide.
The countdown to IR35 is on. Don't get caught out.

Morson and our specialist partners are experts at helping end clients through legislative changes.
We're here to support you. Download our IR35 guide to...
Understand what's changing
How it will affect your business
What you need to do to prepare
How Morson can support you